2 Types of Bulk Food Dispensers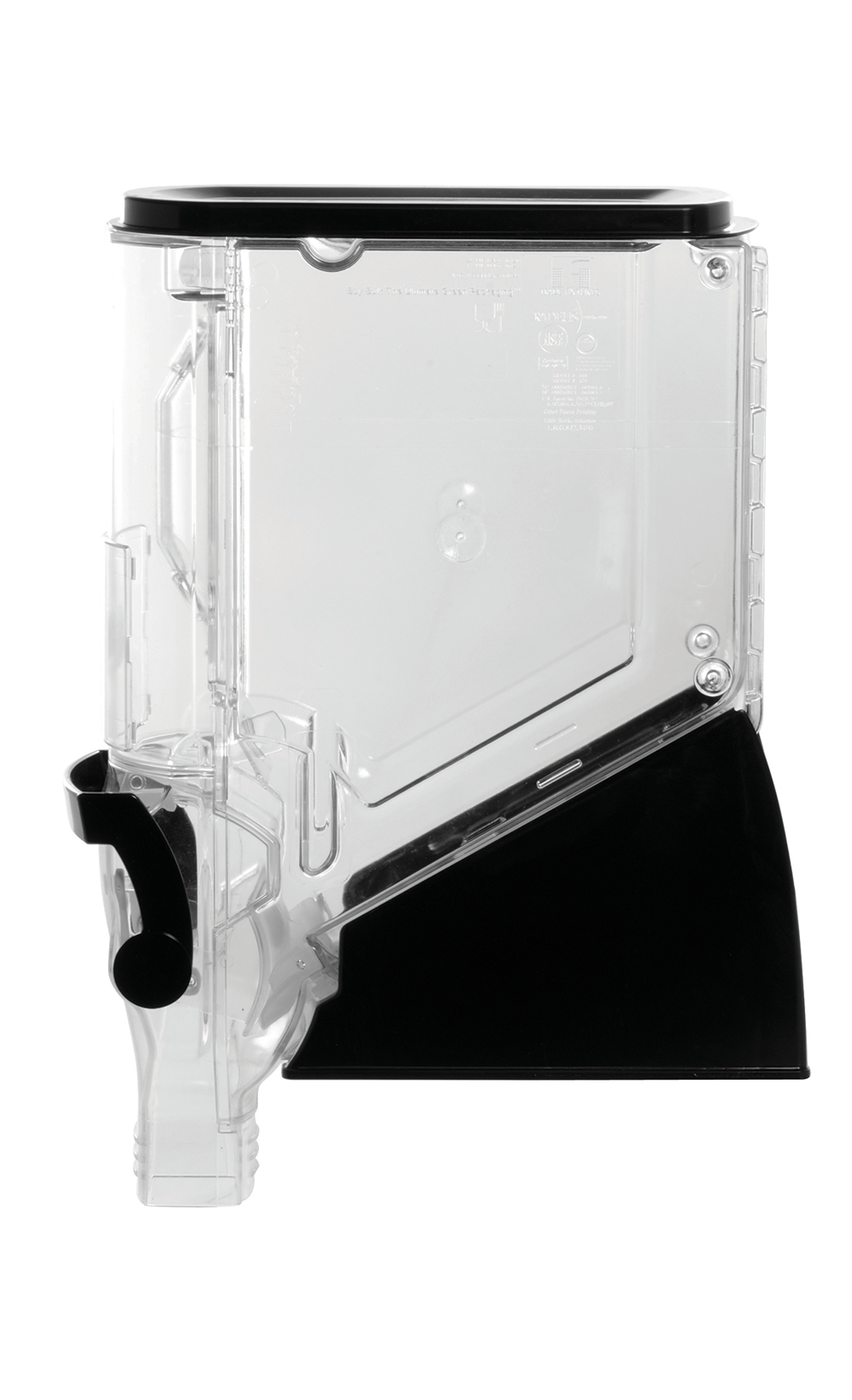 Continuous Flow Dispenser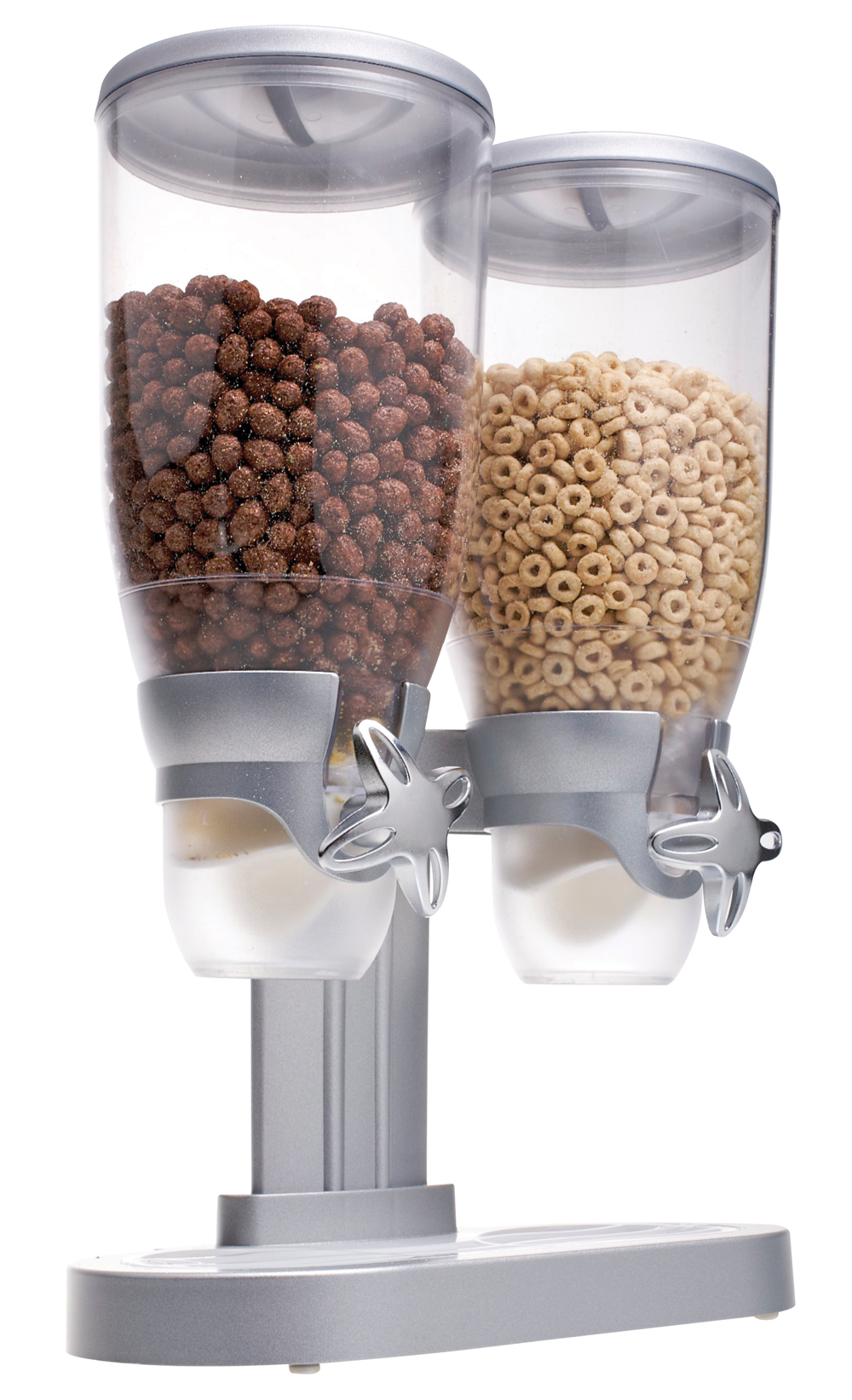 Portion Control Dispenser
1. Gravity-fed dispensers. Offered in 2 styles: Continuous flow or Portion control.
Continuous flow dispensers are perfect for merchandising any free-flowing product like grains, beans, rice, seeds, nuts, coffee, candies, granolas, cereals, rolled oats and pasta. These types of bins normally are secured to a shelf, and when the handle is pulled, gravity allows the product to flow into a bag and then purchased. Because these are gravity dispensed the flow rate can be easily adjusted for fast or slow settings. The containers are clear so customers can easily see the contents inside. This type of dry food bin normally comes in a 3-, 5- and 12-gallon capacity.
Portion control dispensers are for smaller establishments that only have a few varieties of choices. This style is normally used for continental breakfasts, break rooms or on kitchen counters. This dispenser allows the owner to decide how much product should come through the pouring spout. This style works well to dispense items that large quantities are not desired such as cereal, ice cream toppings, dried fruits and a variety of trail mixes. The containers are also clear so customers can see the contents inside. They are usually smaller in size, no larger than 1-gallon capacity.