Is There a Labor Shortage?
States and cities have reopened after COVID-19 shutdowns. Job vacancies are at historic highs. And millions of Americans are looking for work. Yet employers are struggling to fill available positions, leaving them with no option but to shorten their business's hours of operation and pay employees overtime.

The evidence of a labor shortage: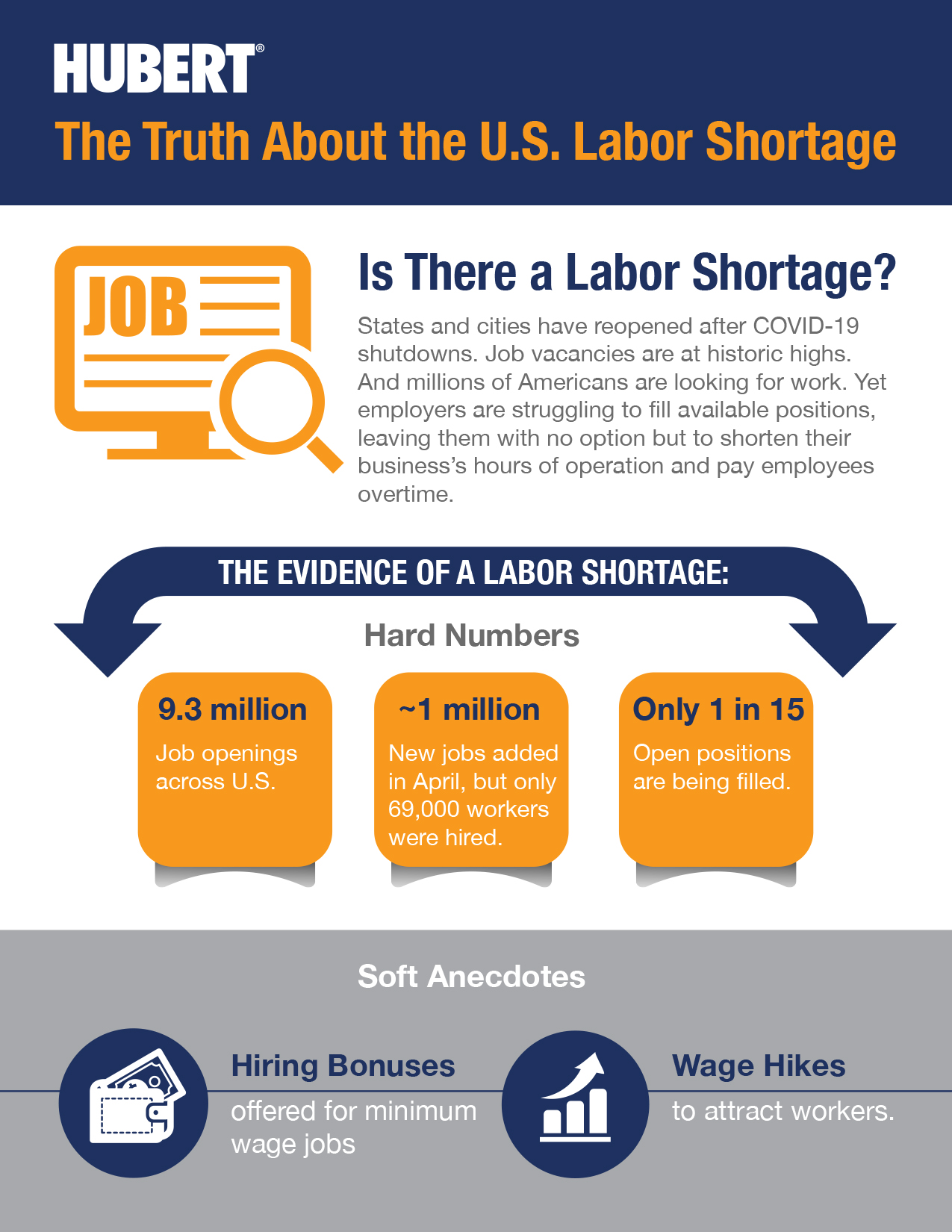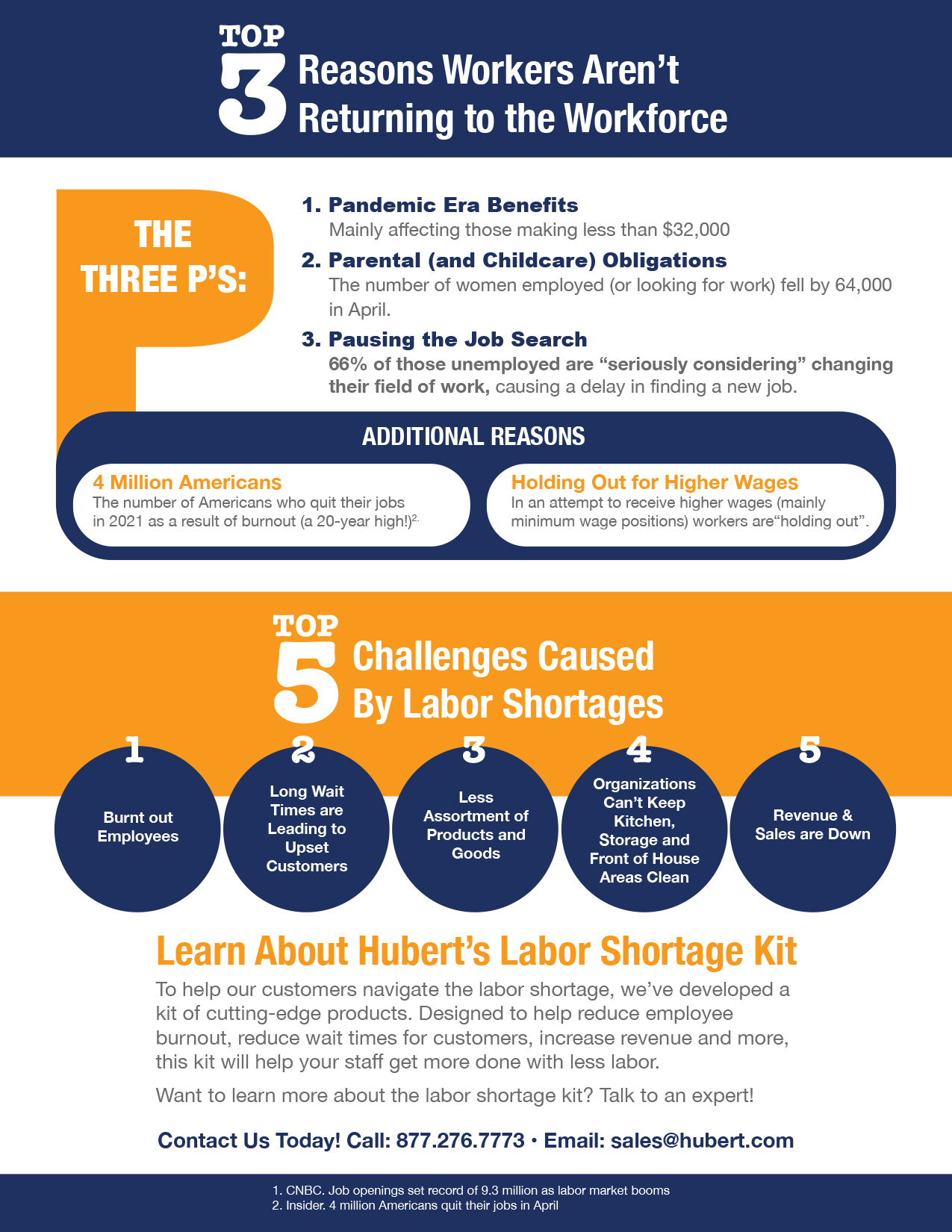 Hard Numbers
9.3 million job openings across U.S.1
~1 million new jobs added in April, but only 69,000 workers were hired
Only 1 in 15 open positions are being filled
Soft Anecdotes
Hiring bonuses offered for minimum wage jobs
Wage hikes to attract workers
Top 3 Reasons Workers Aren't Returning to the Workforce
Pandemic Era Benefits
Mainly affecting those making less than $32,000
Pausing the Job Search
66% of those unemployed are "seriously considering" changing their field of work, causing a delay in finding a new job.
Additional Reasons
4 Million Americans
The number of Americans who quit their jobs in 2021 as a result of burnout (a 20-year high)2
Holding Out for Higher Wages
In an attempt to receive higher wages (mainly minimum wage positions) workers are "holding out"
Top 5 Challenges Caused By Labor Shortages
Burnt out employees
Long wait times are leading to upset customers
Less assortment of products and goods
Organizations can't keep kitchen, storage and front of house areas clean
Revenue and sales are down
Learn About Hubert's Labor Shortage Kit
To help our customers navigate the labor shortage, we've developed a kit of cutting-edge products. Designed to help reduce employee burnout, reduce wait times for customers, increase revenue and more, this kit will help your staff get more done with less labor. Want to learn more about the labor shortage kit?
Talk to an expert!
1. CNBC. Job openings set record of 9.3 million as labor market booms
2. Insider. 4 million Americans quit their jobs in April