Suggestion?
We care a lot about your experience on our website. Please tell us how we can improve.
If you want an immediate response, chat with us now
---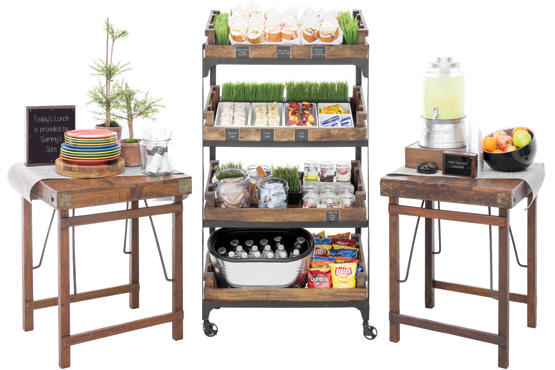 VERTICAL BUFFETS
Take a whole new approach that refreshes the look and feel of your catered events.
Shop Vertical Buffets
---
Did you know Hubert offers
FREE consultation services?
Learn more
---

---
MADE-TO-ORDER SALAD STATIONS
People crave customization. Induction cooking makes it easier than ever to create an action station. Guests can identify the ingredients they want and watch a chef prepare a fresh, tossed salad just the way they like.
Shop Made-to-Order
---
POP-UP PIZZA STATIONS
By the slice. Take and bake. Fresh from the oven. However you sell it, the perfect pie presentation is important to enticing sales.
Shop Pizza

---
CHARCUTERIE
The deli case is a destination for ideas and inspiration. Pairing prosciutto, salami and other cooked meats with wine, cheese and more is an experience shoppers can replicate for their own guests.
Shop Charcuterie
---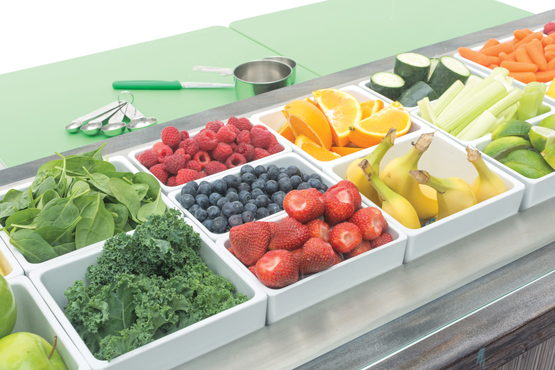 JUICE BAR
There is nothing more refreshing than perfectly ripe fruit and wholesome veggies juiced down and served with a chill.
Shop Juice Bar
---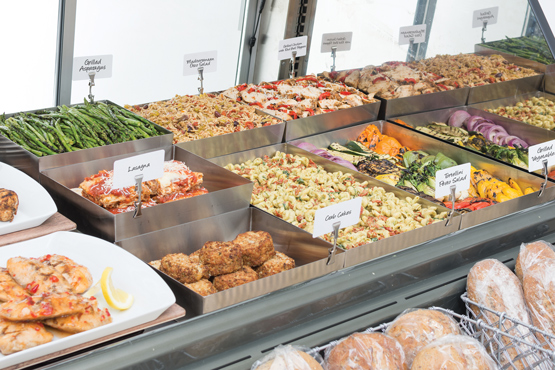 HOT AND READY
An abundant selection of ready-to-eat proteins and farm-fresh sides entices more unplanned purchases in the deli department.
Shop Hot and Ready
---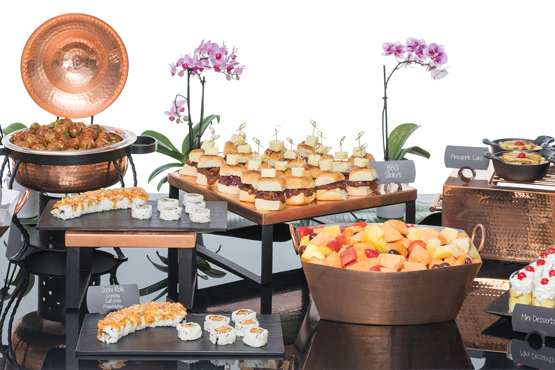 COPPER CATERING SPREADS
Copper makes a comeback. Our take on the trend uses durable stainless steel with an artisan, hammered finish.
Shop Copper Catering
---
HOME-COOKED HOT FOOD LINE
The hot food line gets a lift with trendy displayware and well covers.
Shop Hot Food Line
---