Why is working with Hubert an unrivaled experience for K-12 schools? For one, we've spent 20+ years helping leaders in education overcome unique challenges like:
Increasing student meal participation
Feeding students outside cafeterias
Creating a better school experience for students
Helping schools during labor shortages and supply chain challenges
20+ Years

of Industry Experience

The last thing education leaders need is generic products and customer experiences. That's why K-12 schools depend on Hubert.
10,000+

Education Customers

From increasing meal participation to navigating labor shortages and supply chain issues, Hubert helps education leaders solve problems.
Our Major

Partnerships to Support K-12 Schools

To ensure we're up to date with the latest trends and challenges, we partner with the largest names in the industry.

At Hubert, we understand that you need personalized support from experts that understand your school and kitchen supplies + equipment to help your staff streamline tasks and increase productivity.

That's why we take our dedication to your industry one step further!

We rely on valuable partnerships with key industry organizations to expand on our knowledge and help us be the resource you need, especially in trying times.
Who We Partner With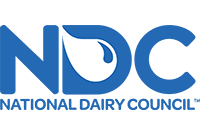 National Dairy Council
National Dairy Council's® (NDC) mission is to bring to life the dairy community's shared vision of a healthy, happy, sustainable world – with science as our foundation. On behalf of America's dairy farmers, NDC shares the science-based benefits about how responsibly based dairy foods help nourish children and adolescents through the Fuel up to Play 60 program.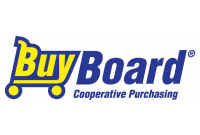 BuyBoard
By participating with BuyBoard, your company will have access to the enormous buying power of schools, cities, counties, universities, and nonprofit organizations. All products, supplies, equipment, and services that appear on the BuyBoard have been competitively procured and awarded by the Cooperative. One of the biggest advantages of being a BuyBoard awarded vendor is that members purchasing from the BuyBoard don't have to go through an individual procurement process themselves. Just one contract equals a large number of potential buyers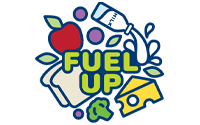 Fuel Up to Play 60
Fuel Up to Play 60 is well known for tools and resources that help encourage kids to lead healthy lives through their partnership with the NFL. This program goes even further to help schools implement sustainable solutions that focus on encouraging kids to eat healthy meals.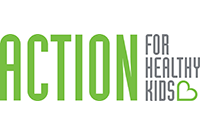 Action for Healthy Kids
Action for Healthy Kids helps to involve school officials and the community together to drive lasting change in the health and nutrition of school kids. They provide tools and resources to support their endeavors.

The Cool School Café
The Cool School Café is an amazing organization that has created a rewards program for schools to help them replace aging equipment and restock on supplies. The reward system provides points and credits for food and items that many schools are already purchasing. These points can then be redeemed on items from Hubert.
Choosi
Choosi is already a well-known name in many circles in the education industry. Choosi is an app that allows students and parents to pre-order meals in school. It is connected to a subscription-based software program that helps schools manage vendors, create menus, reduce waste, qualify for certifications and required training, coordinate scheduling, and much more. Learn more!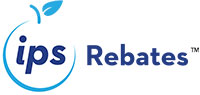 IPS Rebates
IPS is the leading rebate processor for the US K-12 market. IPS provides members with a time saving, efficient process to acquire additional revenue for their food service department. Members participate by simply purchasing any of our over 150,000 brand name rebated products, which continuously change as we work to add new programs and refresh relevant items with our manufacturer partners. To take advantage of rebates for your own school—or for more information—contact: education@hubert.com.
Each of our partners brings their exceptional experience and expertise to the table. We take pride in our exceptional service, industry knowledge, and commitment to offering solutions to you, your school, and your students.